Our team of experienced professionals is able to help you in all aspects of business. We'll work to match you with the right team member (or members) to help you quickly meet your business needs. We strongly believe that people are what make a business a success, and because of that, our team is made up of some extraordinary people with a diverse assortment of skills.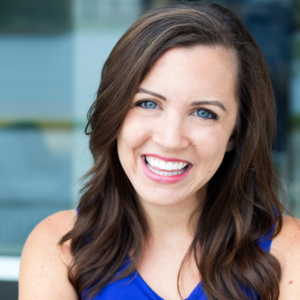 Rachel Luther
Owner & Founder
I understand that you didn't go into business to do the day to day tasks that fill your to do list. You went into business because you are an expert in your field and you are passionate about serving your clients. Because of this compassion and understanding of the small business owner, I started Check Off Your List to afford you the opportunity to spend time on your passion and expertise with the peace of mind that comes from reliable office support that is there when you need it.
Melissa Gayhart
Business Development & Sales Manager
I grew up in a family that owned a small business and worked for a start-up, so I saw first-hand how challenging it can be to wear so many hats as a business owner.  I strive to take some of those tasks off your plate.  With a background in IT Consulting and a Master's in Counseling, I bring a unique skillset to the table.  My experience in these two fields enables me to both be an engaged listener and understand the business side of your experience.  I utilize these skills in order to ensure that your projects are a success!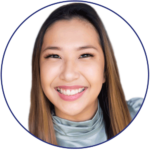 Lisa Lam-Phaure
marketing Director
I am a dedicated digital marketer and military spouse. I would love to help your business create more impact with intentional digital marketing strategies based on analytics and creativity. With my sales and marketing background in various industries, I can implement unique strategies that will set you apart from saturation and speak directly to your target audience.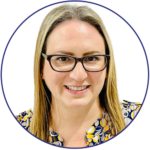 Alissa Berzak
DIRECTOR OF BUSINESS OPERATIONS
I believe that no job is worth doing unless it's completed and done to the best of my ability. This belief helped me excel for over a decade in my previous employment, first in in retail and then in customer service, management, and marketing in the bridal industry. I've worn many hats, and have proved that I am an ambitious problem-solver adept at thinking outside the box. I will go above and beyond to get the job done and I am confident I can help contribute invaluably to any business.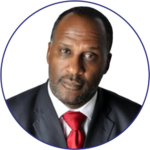 Anthony Redic
Chief Financial Officer
I work with CEOs, entrepreneurs and executive teams seeking to find creative financial solutions amidst a rapidly changing business environment. My goal is to relieve you of the arduous financial tasks that occupy your time and take you away from what you do best: finding new customers and growing your business.
Dina Bower
DIRECTOR OF HUMAN RESOURCES
With over 20 years of Human Resources experience, I have traveled every road this profession has to offer.  What I value most in what I do is to help develop and create a path for a person to succeed in what they desire the most in their particular career.  I have a great passion for every aspect from employee relations, regulation, technology, strategy, to the entire employee life-cycle within our organization.  The experience I have gathered over the years has given me great insight to ensure you are always listened to and offered the best solution available.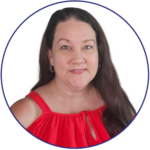 Carrie Silva
Bookkeeping TEAM LEAD
I thrive on making business easier for many different small businesses.  I have over 20 years of small business experience in accounting, I am very detailed oriented, and do whatever it takes to allow my clients to focus on their business!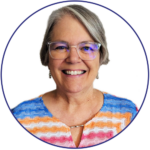 Brenda Gibson
Bookkeeping Assistant
My background in small business and experience in on-line communication combined with a true love for Math makes QuickBooks support one of my highlights. I treat each client with integrity, respect and in a manner conducive to providing efficient services catered for them. I derive a personal satisfaction from maintaining a strong work ethic, performing tasks with high standards and knowing that at the end of the day I was successful at 'getting the job well-done.'
Cathy Fernandez
Bookkeeping Assistant
I have over 20 years bookkeeping in the hospitality sector to include, short-term rentals and food & beverage. In addition to hopitality, I have also supported residential service businesses, property management companies and real estate brokerages. This background has afforded me a skillset that embraces customer satisfaction, a service mindset and a sense of urgency. It is a core belief of mine that my role as a Bookkeeper for any business is to contribute to the continued growth of that business. I do that by taking the task of debits and credits off the plate of the owner so they can concentrate on the bigger picture, namely growing their business.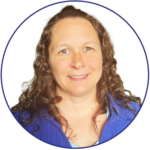 Alissa DeRouchie
Website CREATION SPECIALIST
With my background in graphic design and marketing, I'll help you reach your customers through social media, email marketing, and blogging and make sure your brand looks inviting and professional in every medium. As a small business owner, I understand that there's not enough time in the day, and that's where I can help. I'm a hard worker, detail-oriented, and willing to take on any challenge so you can feel confident your tasks are in good hands.
Rebecca Heightland
marketing & social media SPECIALIST
I am an experienced marketing professional with a passion for social media. I hold a Bachelor of Science in Sport Management where I also completed minor concentrations in Marketing and Public Relations. Throughout the duration of my career, I have taken a special interest in the marketing aspects of business. I have spent time working in the NCAA, BIG10 athletics, and private brokerage firms. I am experienced in social media marketing, email marketing, customer relationship marketing, marketing automation, and developing your brand identity. Let's work together to optimize the power of your social media presence and take your business to the next level!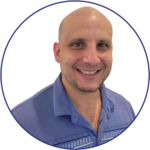 Dr. Adam Berzak, Ph.D.
WRITER & EDITOR Extraordinaire
While most people try to avoid writing, for me it is a passion. This passion goes back to my years in graduate school spending copious hours writing, editing, and polishing my dissertation. I also love to help people with their writing, which I've had the pleasure of doing in my nearly years 15 years in academia and education. My doctorate is in the humanities, yet I enjoy exploring new concepts and ideas as I utilize my skills and experience to serve the differing needs of clients and their audiences. 
Christina Campbell
Virtual Assistant
I am detailed oriented and creatively driven focused on doing a job in a spectacular fashion. I have varied backgrounds including customer service, research, advertising creation, editing and plan formulation. I love new challenges and helping achieve goals both large and small. I believe that every aspect of a business should be presented with professionalism and exceptionalism.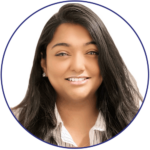 Sasha Heatai
Executive Assistant
Since 2010, I have worked in a variety of settings in which I was required to communicate regularly with customers, clients, and patients while handling data entry as well as organizing company information through spreadsheets and software. I am outgoing and passionate about communicating with individuals, and I have developed great relationships throughout my prior experiences within the fields of real estate, software development, and health care. I look forward to handling all of your administrative needs, both small and large, with precision and care!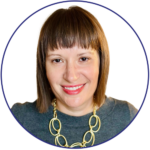 Christy Jackson
Accounts ReceivablE SPECIALIST & SALES SUPPORT
I have a strong background in many administrative and accounting aspects of small business. I find it rewarding to step in and handle the tasks that are taking focus away from the big picture. I am detail oriented and enjoy the more focused aspects of business. I truly appreciate working with a team to better implement day to day tasks. I will work hard behind the scenes so you and your business can shine.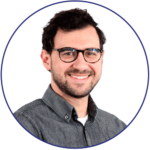 Colin Luther
Computer Services EXTRAORDINAIRE
I'm a nerd who can talk to people. My educational background in communication and work experience configuring hardware and software systems provides me with the necessary knowledge and communication skills necessary to support and guide people in a non-technical way. I enjoy troubleshooting and problem solving, and when I'm presented with an IT issue, my first question to you will always be, "Have you turned it off and turned it back on again?" That fixes a multitude of IT problems.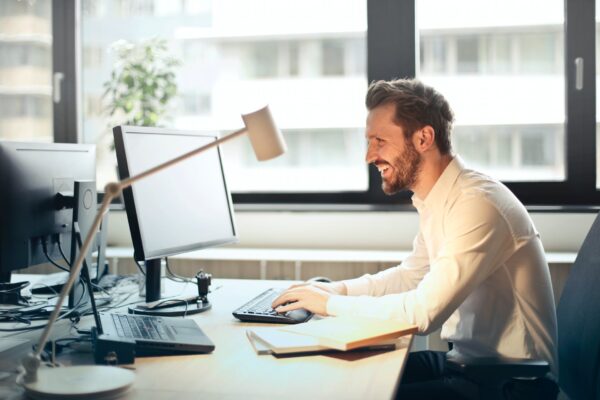 Interested in joining a fast-growing, family-friendly and flexible organization? Are you a problem solver who loves seeing clients succeed?
We are looking for a:
Legal Assistant
Real Estate Assistant
Social Media & Marketing Assistant
Quickbooks Expert