Our team of experienced professionals is able to help you in all aspects of business. We'll work to match you with the right team member (or members) to help you quickly meet your business needs. We strongly believe that people are what make a business a success, and because of that, our team is made up of some extraordinary people with a diverse assortment of skills.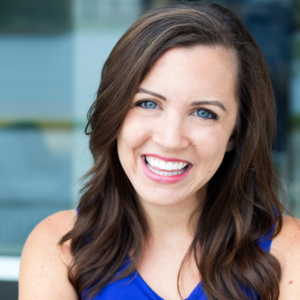 Rachel Luther
Owner & Founder
I understand that you didn't go into business to do the day to day tasks that fill your to do list. You went into business because you are an expert in your field and you are passionate about serving your clients. Because of this compassion and understanding of the small business owner, I started Check Off Your List to afford you the opportunity to spend time on your passion and expertise with the peace of mind that comes from reliable office support that is there when you need it.
Melissa Gayhart
Business Development & Sales Manager
I grew up in a family that owned a small business and worked for a start-up, so I saw first-hand how challenging it can be to wear so many hats as a business owner.  I strive to take some of those tasks off your plate.  With a background in IT Consulting and a Master's in Counseling, I bring a unique skillset to the table.  My experience in these two fields enables me to both be an engaged listener and understand the business side of your experience.  I utilize these skills in order to ensure that your projects are a success!
Alissa Berzak
Customer Service Manager
I believe that no job is worth doing unless it's completed and done to the best of my ability. This belief helped me excel for over a decade in my previous employment, first in in retail and then in customer service, management, and marketing in the bridal industry. I've worn many hats, and have proved that I am an ambitious problem-solver adept at thinking outside the box. I will go above and beyond to get the job done and I am confident I can help contribute invaluably to any business.
Anthony Redic
Chief Financial Officer
I work with CEOs, entrepreneurs and executive teams seeking to find creative financial solutions amidst a rapidly changing business environment. My goal is to relieve you of the arduous financial tasks that occupy your time and take you away from what you do best: finding new customers and growing your business.
I am a firm believer that few things will make you feel better than a job brilliantly done. I have applied that philosophy to every project I have worked on and look forward to learning how I can apply this to your business. I have am experienced in sales, marketing, recruiting as well as a certified teacher. I believe this array of experience gives me great insight into many industries. Above all, I love helping business succeed!
Carrie Silva
Bookkeeping Assistant
I thrive on making business easier for many different small businesses.  I have over 20 years of small business experience in accounting, I am very detailed oriented, and do whatever it takes to allow my clients to focus on their business!
Brenda Gibson
Bookkeeping Assistant
My background in small business and experience in on-line communication combined with a true love for Math makes QuickBooks support one of my highlights. I treat each client with integrity, respect and in a manner conducive to providing efficient services catered for them. I derive a personal satisfaction from maintaining a strong work ethic, performing tasks with high standards and knowing that at the end of the day I was successful at 'getting the job well-done.'
Alyssa Vellia
Bookkeeping Assistant
I am an experienced, dedicated bookkeeper with an associates degree in Accounting. I have several years of experience working with small businesses, and I strive to take on any and all tasks to make sure my clients time is more efficient. I am a motivated problem solver who is eager to learn more. Let me help you take YOUR business to the next level!
Rachael Kline
Marketing & Social Media Assistant
I'm a tech-savvy creative who will strive to help you. I have experience in content creation, branding, digital marketing, WordPress & Squarespace sites, event planning and graphic design. I'm a go-getter with a sunny disposition, exceptional communication skills and a love of new and creative strategies. I look forward to helping you and your business excel!
Lisa Lam-Phaure
marketing & social media assistant
I am a dedicated digital marketer and military spouse. I would love to help your business create more impact with intentional digital marketing strategies based on analytics and creativity. With my sales and marketing background in various industries, I can implement unique strategies that will set you apart from saturation and speak directly to your target audience. 
Diane Green
Marketing & Social Media Assistant
When used effectively, social media marketing can produce major benefits for your small business. With a marketing and sales background, I can build a strategic social media presence for your brand. Let me use my skills to increase traffic to your website and improve your sales by creating successful campaigns. My knowledge in targeting the appropriate audiences and creating unique content will drive your bottom line. I look forward to collaborating with you and helping your small business succeed!
Rebecca Heightland
marketing & social media assistant
I am an experienced marketing professional with a passion for social media. I hold a Bachelor of Science in Sport Management where I also completed minor concentrations in Marketing and Public Relations. Throughout the duration of my career, I have taken a special interest in the marketing aspects of business. I have spent time working in the NCAA, BIG10 athletics, and private brokerage firms. I am experienced in social media marketing, email marketing, customer relationship marketing, marketing automation, and developing your brand identity. Let's work together to optimize the power of your social media presence and take your business to the next level!
Alissa DeRouchie
Website Creation Assistant
With my background in graphic design and marketing, I'll help you reach your customers through social media, email marketing, and blogging and make sure your brand looks inviting and professional in every medium. As a small business owner, I understand that there's not enough time in the day, and that's where I can help. I'm a hard worker, detail-oriented, and willing to take on any challenge so you can feel confident your tasks are in good hands.
Jessica Coleman
Paralegal Assistant
I believe that behind every amazing attorney is an awesome paralegal. My 15 years experience allows me to help the attorneys I work for shine.  I know that many small firms need help with the smaller legal tasks, and I want to be the one to help you.  I strive to make attorney's lives easier by handling some of the smaller more mundane tasks so that they can focus on the big picture and provide the best representation possible for their clients.  I am detail oriented, focused, motivated paralegal that understands the confidentiality required in the legal field.
Christina Campbell
Virtual Assistant
I am detailed oriented and creatively driven focused on doing a job in a spectacular fashion. I have varied backgrounds including customer service, research, advertising creation, editing and plan formulation. I love new challenges and helping achieve goals both large and small. I believe that every aspect of a business should be presented with professionalism and exceptionalism.
Adam Berzak
Editor Extraordinaire
While most people try to avoid writing, for me it is a passion. This passion goes back to my years in graduate school spending copious hours writing, editing, and polishing my dissertation. I also love to help people with their writing, which I've had the pleasure of doing in my nearly years 15 years in academia and education. My doctorate is in the humanities, yet I enjoy exploring new concepts and ideas as I utilize my skills and experience to serve the differing needs of clients and their audiences. 
Maria Sabala
Graphic Design Assistant
I'm a tech-savvy, creative, marketing guru who is passionate about small business.  I want your content to engage your customers and look amazing.  Social media, e-mail marketing, blogging, WordPress sites, and graphic design are just a few of my strengths.  I love to use my talents to help small business owners like you look professional and polished: online, in your customers' inboxes, and in print.
Christy Jackson
Sales Support and Accounts Receivable
I have a strong background in many administrative and accounting aspects of small business. I find it rewarding to step in and handle the tasks that are taking focus away from the big picture. I am detail oriented and enjoy the more focused aspects of business. I truly appreciate working with a team to better implement day to day tasks. I will work hard behind the scenes so you and your business can shine.
Colin Luther
Computer Services
I'm a nerd who can talk to people. My educational background in communication and work experience configuring hardware and software systems provides me with the necessary knowledge and communication skills necessary to support and guide people in a non-technical way. I enjoy troubleshooting and problem solving, and when I'm presented with an IT issue, my first question to you will always be, "Have you turned it off and turned it back on again?" That fixes a multitude of IT problems.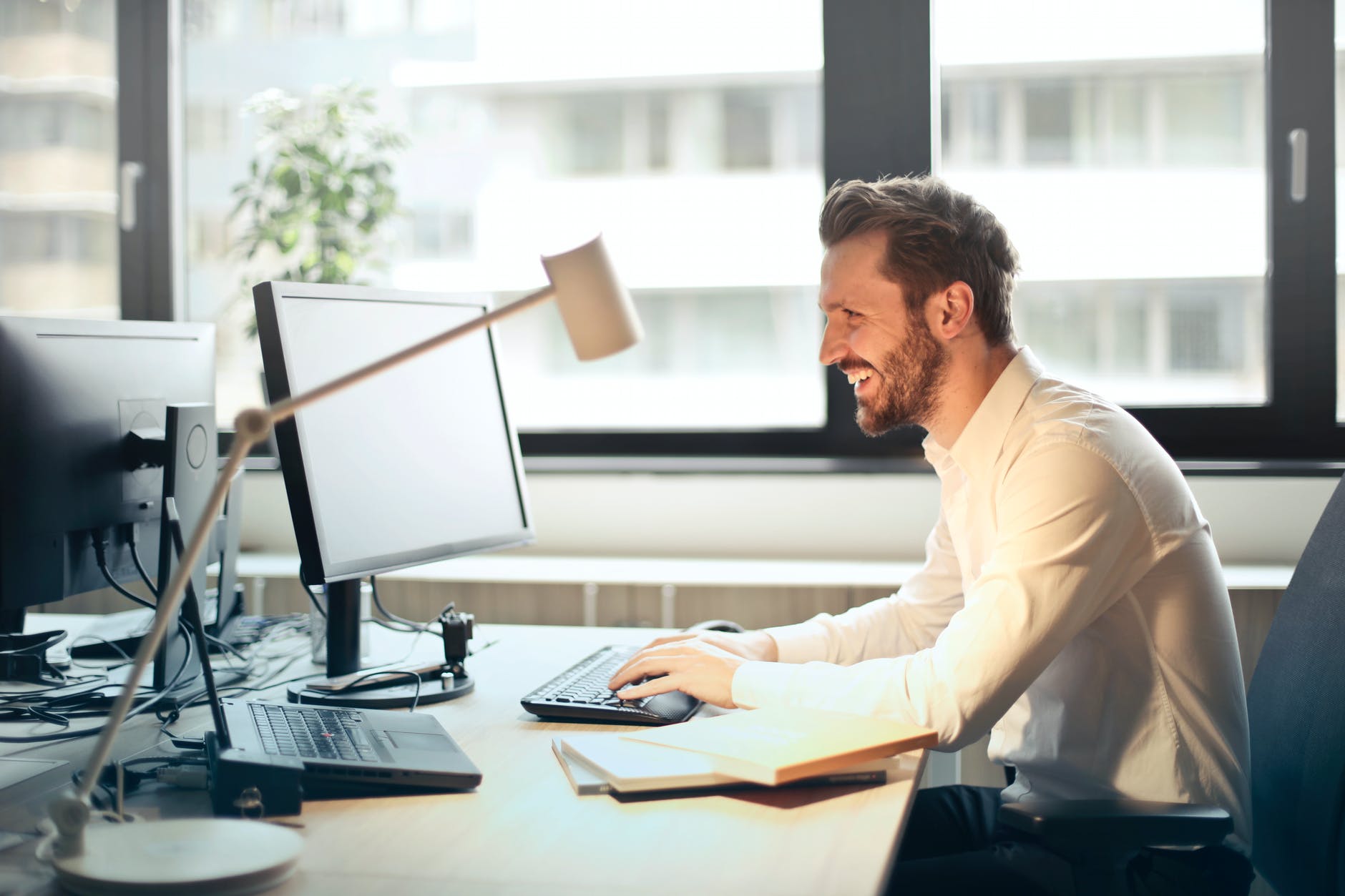 Interested in joining a fast-growing, family-friendly and flexible organization? Are you a problem solver who loves seeing clients succeed?
We are looking for a:
Legal Assistant
Real Estate Assistant
Social Media & Marketing Assistant
Quickbooks Expert