High-Level Marketing Strategy Session
Get an
Individualized
marketing consult for your business.
Gain access to our team of marketing experts and get the advice you need to succeed.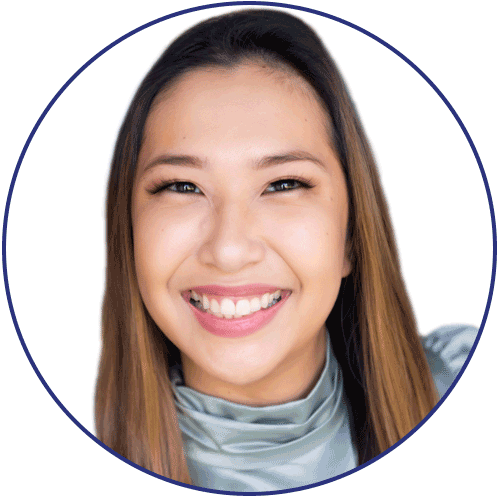 Lisa Lam-Phaure
Marketing Director
• Marketing Strategy
• Digital Advertising
• Automation Strategies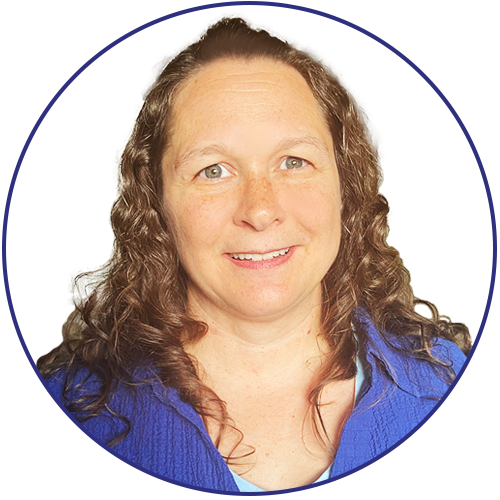 Alissa DeRouchie
Website Strategist
• Integration
• Website Creation
• SEO
Becca Heightland
Brand Manager
• Engagement Strategy
• Email Marketing
• Blog Post Creation

Huynh Le
Graphic Designer
• Logo Creation
• Original Artwork
• Website Creation

Daija Inman
Social Media Assistant
• Content Creation
• Engagement
• Podcast Management

With our High-Level Marketing Strategy Call, you'll get the chance to talk directly with our marketing and website experts. We'll go over your business goals in detail and help you identify areas where you can improve. This is a great opportunity to get personalized advice and learn how to take your marketing to the next level.
Get expert advice and support for your marketing campaigns
Gain clarity on what strategies will work best for your business
Find out how to improve your website and social media presence
Get help with SEO, email marketing, and more
Feeling lost when it comes to your business marketing


Managing all your marketing channels is like trying to water your garden with a hundred hoses


You're spending more money than ever and still aren't seeing results!
So, this is how it will go:


After purchasing this product you will receive an email with instructions to schedule your call.



---



Attend the call. Most strategy sessions take 60 minutes, during which we will review everything from your email marketing strategy to your website strengths and weaknesses. Every call is unique to your business.



---



Our time together will be jam-packed with valuable insights on your business in today's market. You may find it hard to take it all in. Don't worry, we'll record it so you can review it later!



---



A few days after our meeting you will receive a comprehensive marketing strategy to grow and scale your business.
Comprehensive Marketing Strategy
The strategy you receive after our meeting will give you ideas to grow and scale your business. This strategy could include the following:
Website Audit and Recommendations
Social Media Recommendations (Facebook, Instagram, Twitter, and LinkedIn)
Search Engine Optimization (Google, YouTube, Pinterest)
Blogging Recommendations
Email Marketing Recommendations
Possible product launches or promotions
Here are a few samples of strategies we've created.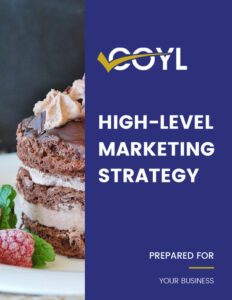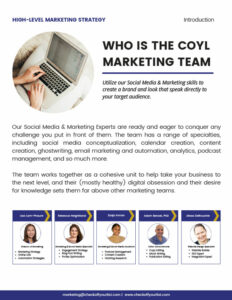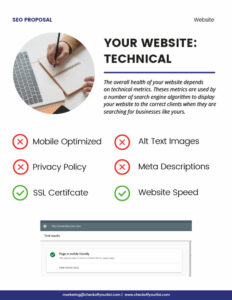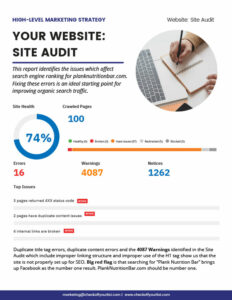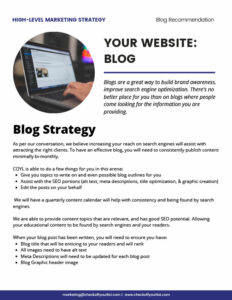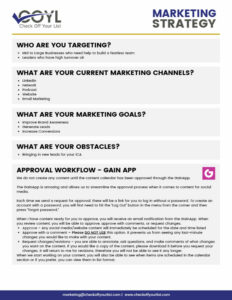 Feeling lost when it comes to marketing your business? You're not alone. That's why we offer high-level marketing strategy calls to help you get back on track. During this call, we'll help you create a plan that works best for your business and give you the guidance you need to succeed.